Resin was discovered by Prileschajew, a Russian chemist, in 1909. He concluded that the reaction of perbenzoic acid on olefins gives an epoxy function. It is a basic material in the manufacture of various products. Being a polymer product (natural, artificial, or synthetic), it is the matrix of plastic products. Its difference from plastic is that it can be of natural origin, unlike plastic which is synthetic polymeric. Since plastic degrades very slowly, it represents a danger to the environment. However, the resin, which is of natural origin, respects the environment, especially since plastic is a complex and thick material while the resin is dense and sticky.
The Different Types of Resin
There are several types of resin, such as cast resin, coating resin, polyurethane resin, and polyester resin. Cast resin and coating resin are epoxy resins. Cast resin is an artificial resin with a fine consistency. It is very useful in craft and artistic works. It seeps into the empty walls of other materials to fill the area. However, this thin consistency gives it a slow hardening.
As it is called, coating resin is used to coat a surface. It gives the surface a glossy sheen and rigid protection. Polyurethane resin is a synthetic resin that can be used in various ways. It can be used as a coating and a support. It is thermoplastic, elastomeric, and thermosetting.
On the other hand, polyester resin is similar to epoxy resin. It has a fibrous structure and is very resistant to water. It is used to produce models and the realization of boats, swimming pools, and ponds.
The Differences Between Epoxy Resin and Polyester Resin
These two types of resin have some similarities; for example, they are both thermosetting. They are also used in substrates and lining, but they also have differences.
Epoxy resin allows bonding and gathering simultaneously, while polyester resin has no adhesion. The epoxy resin cures with a hardener, while polyester resin requires a catalyst. This is because polyester is more flexible than epoxy and is suitable for beginners who want to try making from resins.
In other cases, such as moisture resistance, the strength of polyester resin depends on its type (ortho-phthalic polyester resin is less intense than iso-phthalic). However, epoxy resin is still the strongest and has no problems in wet environments. There is also a price difference; polyester resin is 5 times cheaper than epoxy resin. This is the reason why it is more used.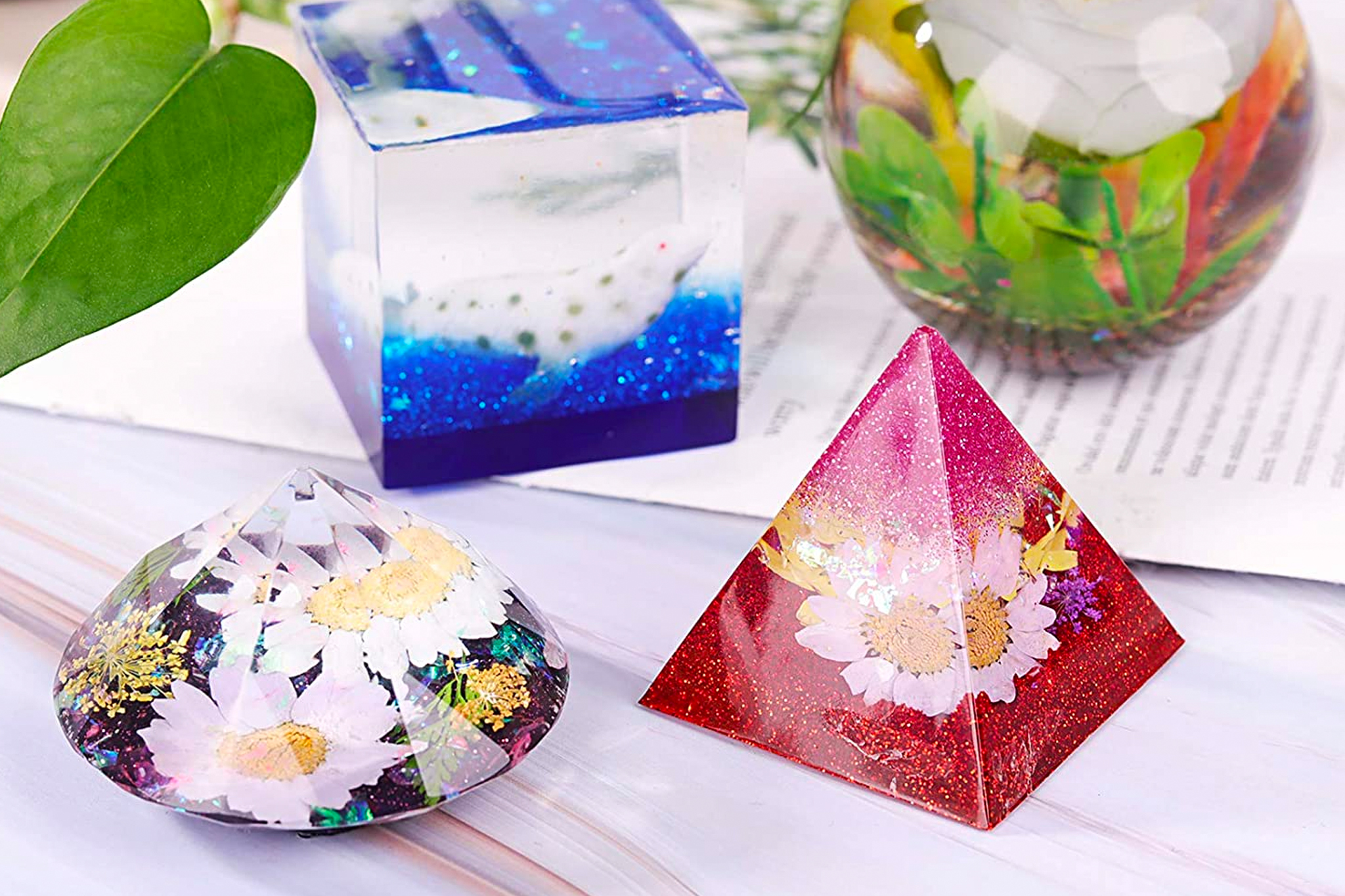 What Can Be Done With Resin?
It is a substance that is easy to use. It can be used in different activities such as art, decoration, transportation, and others. It is most commonly used in flooring. Resin flooring (indoor and outdoor) is fashionable in the home as it is suitable for all rooms and has excellent water resistance.
Resin art has also become famous in many countries such as Australia, Canada, and the United States. It can be used to make sculptures moldings and as a background for paintings. Resin is also very used in decoration (furniture, painting). It is resistant and offers a shine, and it is also very aesthetic when we add color pigments.