It's no secret… The animal realm is truly a magnificent place, brimming with mysterious, eye-catching creatures that fly, swim, walk, run, and roam around freely around the globe… Finding the rarest animals on earth is like finding toilet paper at Walmart in the throes of the COVID crisis. That's simply because animals don't participate in censuses. Some animals are so rare that perhaps they have already become extinct, and we don't know about it yet. Others have become extinct in the wild and can only be found in captivity. But as far as we know, the ten creatures below are as rare as hens' teeth. Check out the first part of this article here!
#1. SNUB NOSED MONKEY
The snub-nosed monkey (Rhinopithecus strykeri) is the largest primate of its kind globally but is considered critically endangered. It is about 21 inches long and lives in northeastern Myanmar, where it was found. It is known as "myuk na tok te" in this area, which means "monkey with an upturned face." When it's raining, it hides its head so that water doesn't get into its nostrils.
#2. BAT YODA
This bat is another fruit bats that populate the world, but it has two characteristics that make it stand out from the rest. One is his nose and his curious face. The other is that it was an unknown species until it was discovered in Papua New Guinea in 2009. Of course, it's not as handsome as Arturo Fernández, but … curious he is.
#3. CUBAN FUNNEL-EARED BAT
The Cuban big-eared bat is the largest Caribbean representative of a small and ancient family of cave bats that evolved in the West Indies. This species' peculiarity is the funnel shape to which its ears tend, as indicated by its name. Thanks to this distinctiveness, this bat can sharpen its hearing much more. And as we see, their teeth are pointed. Like many other rare species, this animal is in danger of extinction. 
#4. DARWIN FOX
Darwin's fox is named after Charles Darwin, who first discovered the fox species in 1834. These species now live in Chile, on the island of Chiloè and in the Nahuelbuta National Park. You'll find Darwin's fox between dusk and dawn. They are considered an "umbrella species," meaning that their protection is synonymous with preserving the rest of the ecosystem. Darwin's fox faces the loss of habitat and deaths from hunting.
#5. SUMATRAN RHINO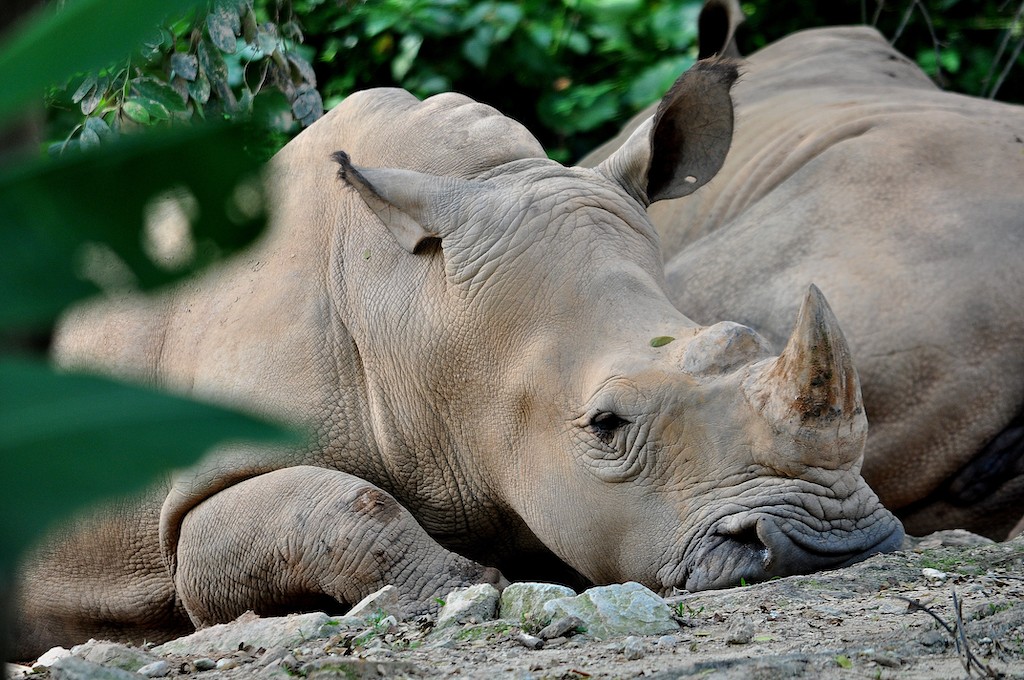 The Sumatran rhino has long been a hunter's target due to its horns' value. They are also known for being the smallest rhino species with the most primitive characteristics. Currently, the threat to the species is also considered critical, and the number of individuals is currently estimated at less than 275 individuals.
#6. BINTURONG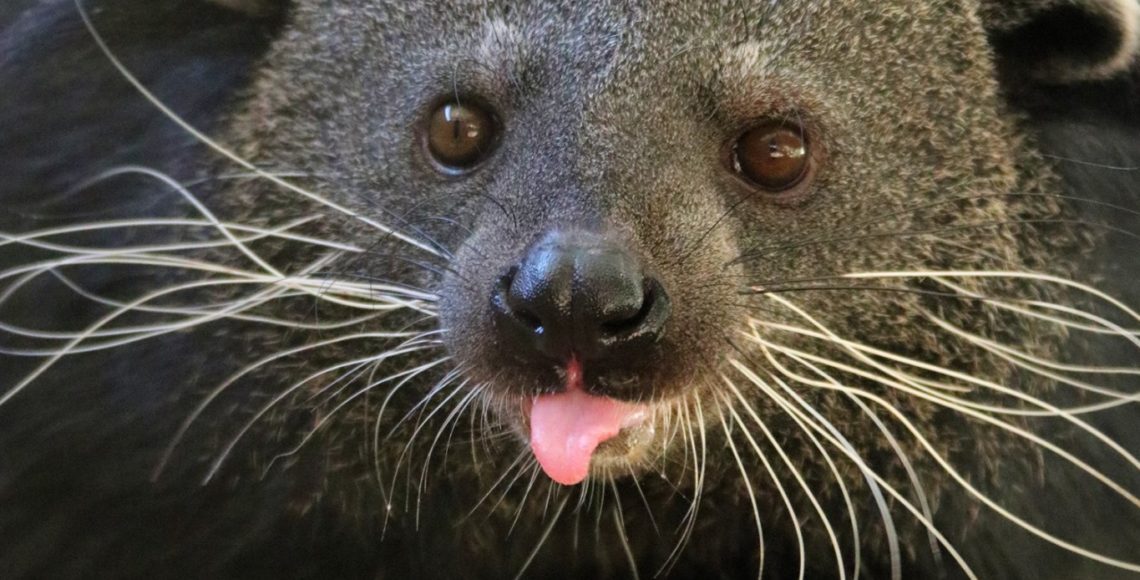 The Binturong, or bears or cats- nor catfish are mammals of Southeast Asia whose urine has an aroma film and emitting a fragrance produced by a chemical compound in urine called 2-AP. According to scientists, this combination is the same substance that gives fresh popcorn its delicious smell. As popcorn kernels are heated, proteins and sugars create a chemical reaction that forms 2-AP.
#7. ELEPHANT SHREW
Elephant shrews are a rare species within the shrews family and have certain peculiarities that make it stand out from the more generic family. Although shrews are not in danger, three other members of this species are at risk of extinction; namely, the golden trunk elephant shrew stands out… Elephant shrews, or sengis, are neither elephants nor shrews but related to elephants, manatees, and aardvarks. For example, the "elephant trunk" that gives it its name is the extended tail typical of a rat, the different forms of its legs (which are incredibly similar to those of a rat), and the elongated shape of its snout. They have distinctive trunk-like noses, which they use to feast on insects. Recently, in August 2020, scientists rediscovered the Somali elephant shrew in Djibouti. This tiny mammal with a "trunk" was lost to science half a century ago.
#8. SANTA MARTA TREE RAT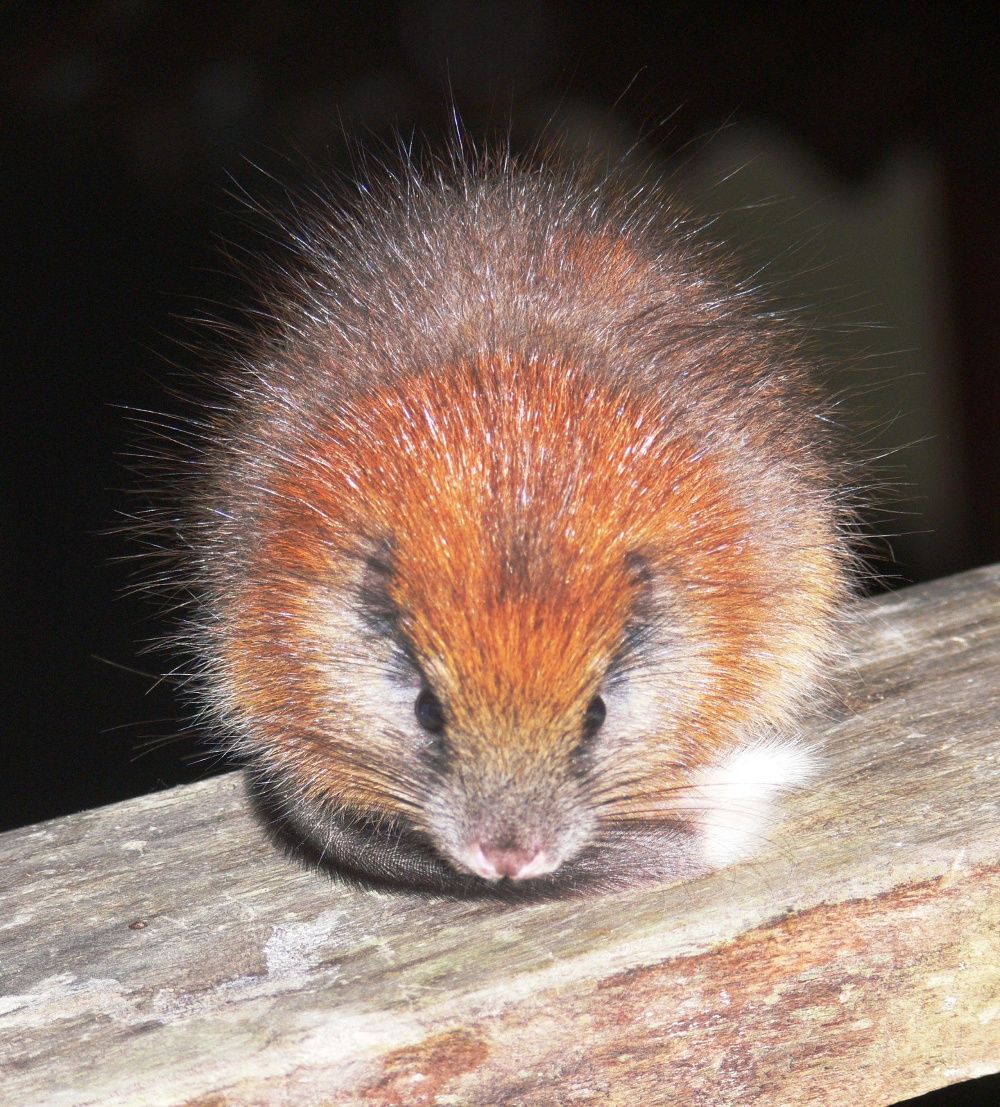 This animal stunned the entire scientific community about five years ago when this species was "rediscovered." Yes, the species had already been known and had been declared extinct, but after more than 110 years, this animal reached a pair of volunteers studying a case of endangered amphibians.
#9. NORTHERN WOMBAT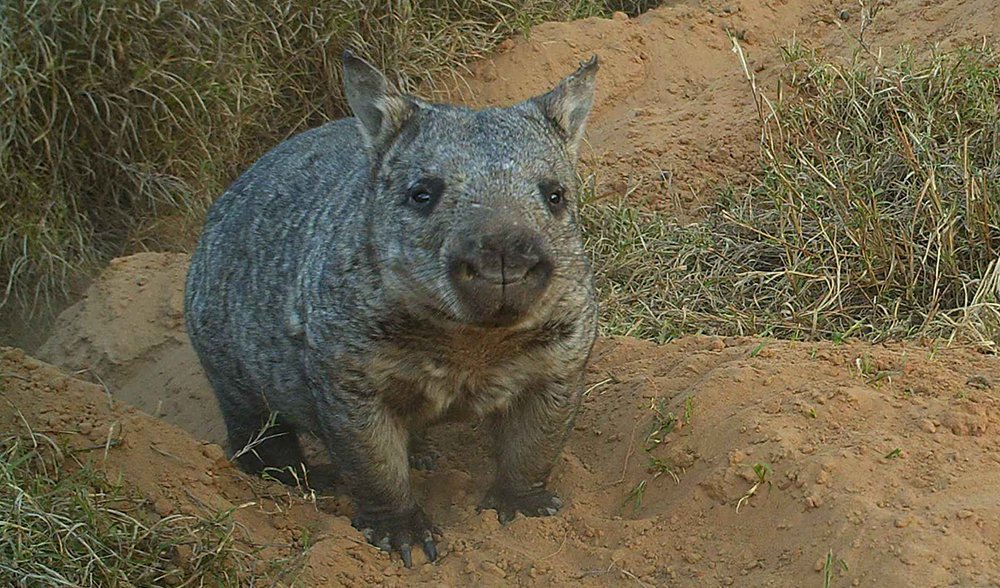 Wombats are some of the most curious and rare animals, but whose peculiarities rather than confuse us, they seem adorable. It belongs to the marsupial family, and they share it with koalas, although they do not have the same behavior. Their physical form reminds us of cubs, and although they do not derive in any way from the bear family, when we see this animal, we cannot help but think of small, short-legged bears.
#10. ALBINO GIRAFFE
This beautiful white giraffe appeared in Tanzania, specifically in the Tarangire National Park of Tanzania. Scientists from the New Hampshire-based wildlife research group Wild Nature Institute initially reported on the newborn Masai giraffe calf in 2015. A local tour guide named it Omo, after a famous local detergent brand. No, Omo is not albino; She has a genetic condition called leucism where her cells can't produce pigmentation, but soft tissues, like her dark eyes, do.