Mother Nature gifted us more than just shark-eating alligators, fishes that look like snakes and transparent creatures. The world is still home to some of the weirdest animals and today, we are about to discover some of them.
Aye-aye – Madagascar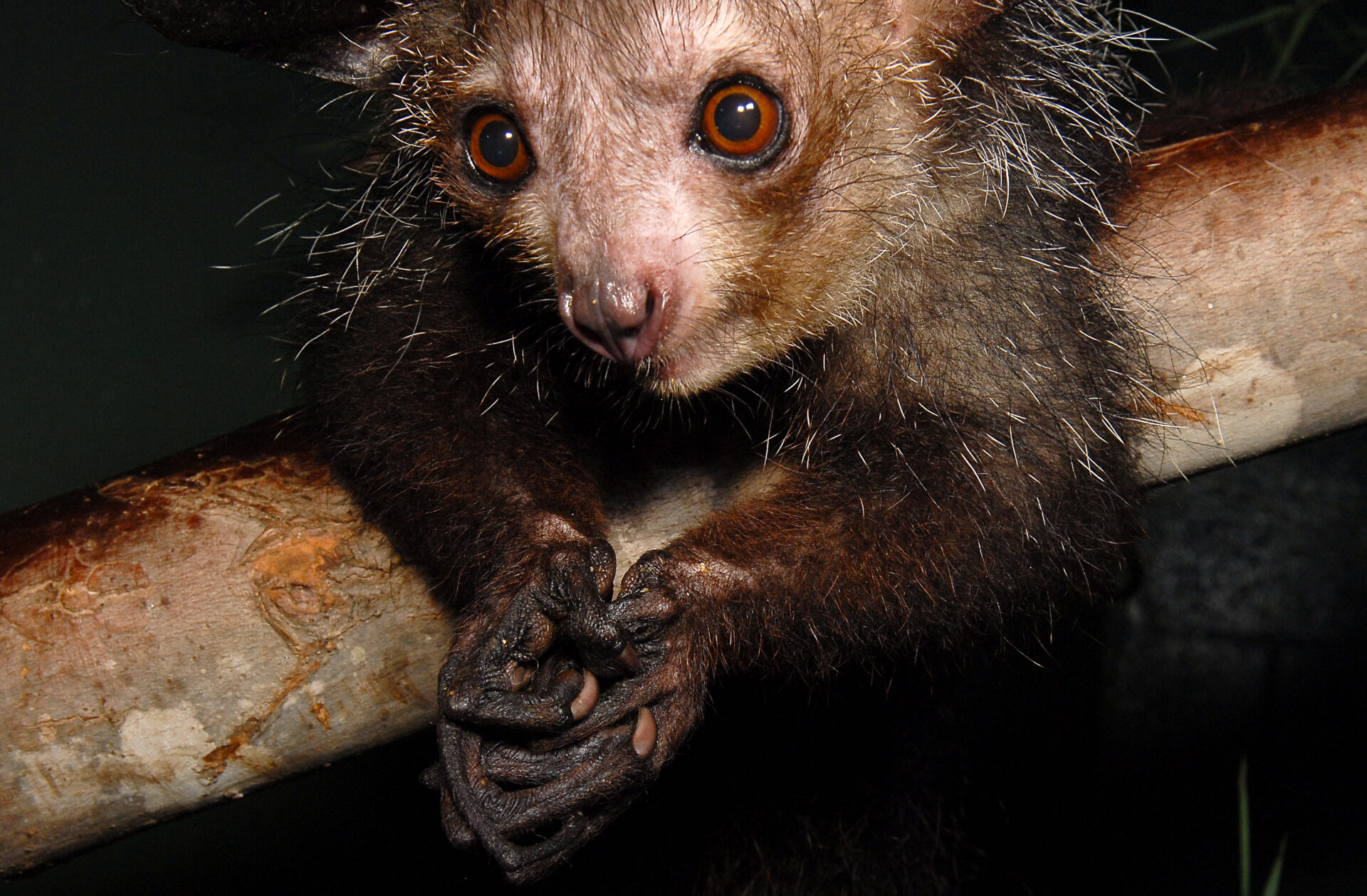 Madagascar, the world's second-largest country, which is about the size of Texas or France, is the home to many evolutionary species and oddities. The island shines with brightly colored lizards such as chameleons and geckos and lemurs, tenrecs and the fossa live around freely. However, there is one more animal that was added to Madagascar's list of weird and wonderful creatures.
Dark brown or black in color, Aye-ayes are animals that are identified by their bushy tails (which are much larger than their bodies), as well as their big bulging eyes, slender fingers and rodent-like teeth. These creatures are species of Lemur and were believed to be extinct during the 1980s because most of them were being killed by local people who thought these creatures brought bad omen. Even if today its population has risen, the Aye-aye is one of the country's most endangered animal species.
This strange primate is known to inhabit mangroves, bamboo thickets and also coconut groves. As a nocturnal animal, it spends most of its time living high in the trees and would only come down to the ground on very rare occasions.
If you want to see these creatures with your own eyes, you can visit some of the forests found on the eastern coast of Madagascar as Aye-ayes can only be found on this island. A personal tip: don't wander out there at night or else you might come face-to-face with one of them, and trust me, with their creepy appearance, you'll have a traumatizing experience for life.
Proboscis Monkey – Island of Borneo
Commonly known as the long-nosed monkey, this sexually dimorphic animal has an unusually long and pendulous nose (obviously!), a reddish-brown skin color and a long tail. It is an old-world monkey that's also called bekantan in Indonesia.
At birth, the noses of both females and males are normal like any monkey, but as they grow and mature, they inherit their large signature noses. According to the studies of a few scientists, it is speculated that the large noses are used by males to create an echo sound that can impress females and intimidate other males.
These monkeys are endemic to the island of Borneo and in general, they prefer living in lowland habitats; they are usually found near waters or rivers. And, when it comes to food, these animals are folivores or frugivores, i.e., they feed on different types of leaves, fruits, fruit seeds and flowers.
One of the main reasons why tourists travel to Borneo to see these animals is because of their expression and Ben Cherry, who specializes in wildlife photography, expressed it so well when he said: "I just love the expression on this Proboscis monkey face. It is so comparable to a human expression."
Water Deer – China, Korea and England
Commonly known as the "vampire deer", the water deer is divided into two subspecies; the Korean water deer and the Chinese water deer.
Native to these two countries, i.e., China and Korea, the water deer is a ginger/brown-colored animal that can weigh around 11 to 18 kg. They are usually smaller than a roe deer but are relatively larger compared to a muntjac. However, what made the water deer to end up on the list of "most strange animals in the world" is its fangs – you've seen it right! – a water deer has fangs, which is so unlike the regular deer we know.
These animals got their names from their preferred habitat – rivers, streams, swamps and other sources of water. They are known for their great adaptability skills to live anywhere, including surviving in very cold climates, which is the reason why they survived when they were imported to several northern places.