Dogs have been living with us almost since the dawn of humanity. Already in those times, they assumed different roles such as shepherd of the flock, vigilant guardian or companion of men during the hunt. It is prevalent to find police dogs in more modern times, capable of performing such specialized tasks as searching for missing persons or locating drugs and explosives. The characteristics of the different canine breeds catalogued worldwide were created to fulfil specific functions, which is still appreciable by observing some dogs' physiognomy and appearance. Currently, the FCI (Federation Cynologique Internationale) recognizes up to 340 different dog breeds…Many of these breeds were created at will and did not become fashionable pets, isolated in certain parts of the world or with a small number of copies. In this post on rare dog breeds, we list 10 of the most exclusive dog breeds of certain areas, which are not easily found.
#1. Tibetan Mastiff
The Tibetan Mastiff is a large breed of dog, known for its very noble and kind expression and for having a very dense coat that allows it to pass the cold winter seasons in those places. The Tibetan Dogo is very independent and reserved; it is a very effective watchdog and guard dog. Given their energy and significant volume, they require a lot of exercise and attention. With its characteristic warm fluffy coat, it is not easy to find. As you can see in the photo, there are several colours in their fur.
#2. Finnish Spitz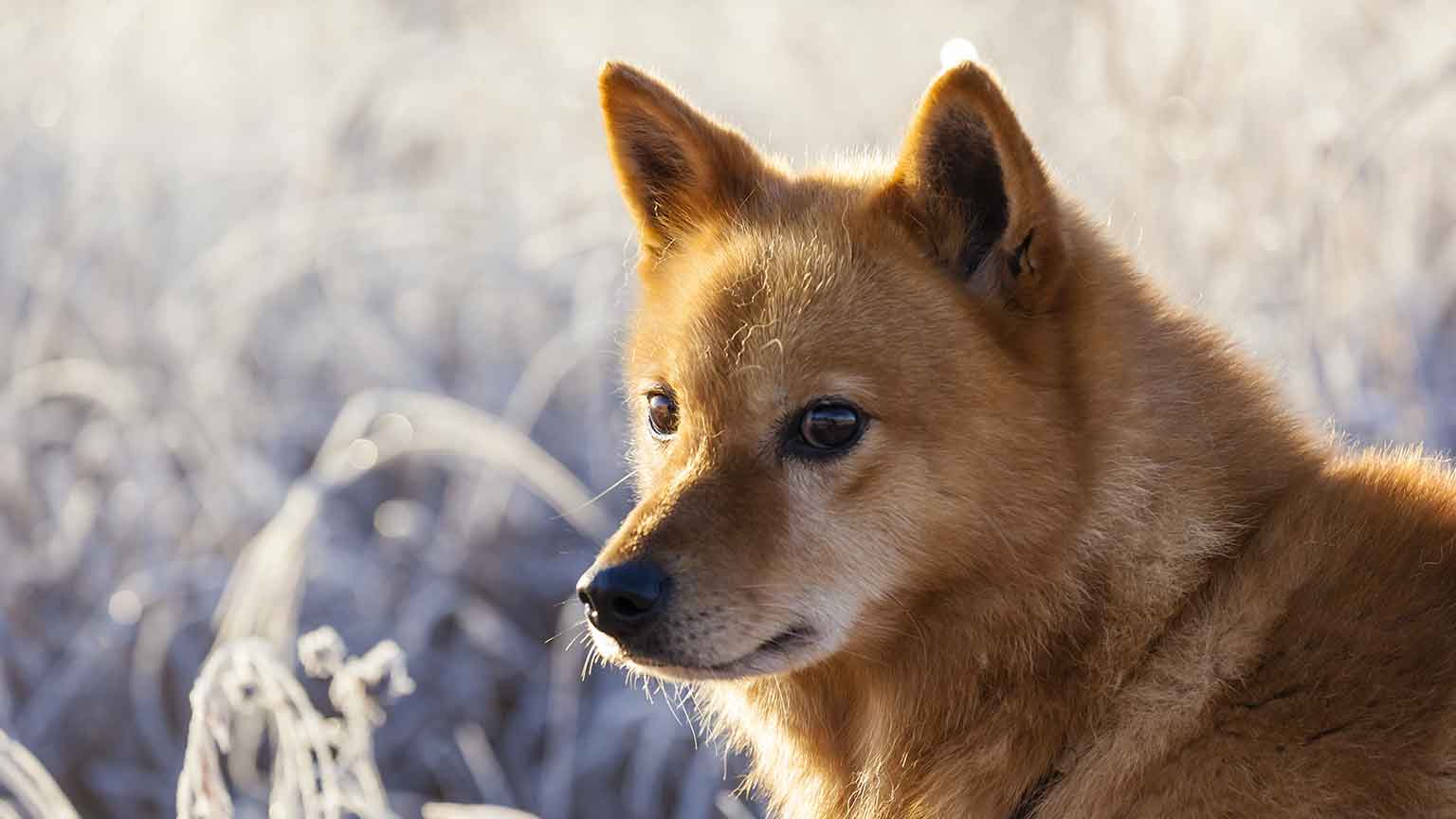 This dog breed is quite agile and used as a working dog. It resembles the fox with its steep, beak-shaped ears and its furry, curling forward tail. The Finnish Spitz is not a breed of dogs commonly seen on the streets, making it a rare breed of dogs.
#3. Bedlington Terrier
The Bedlington Terrier is known for its pale-coloured, curly wool coat, and it bears some resemblance to a lamb. This breed is way more athletic than it seems. Traditionally, it was used for races and catch animals. This breed of dog is relatively rare due to its physiology and its number in the world.
#4. Catalburun
Catalburun is originally from Turkey. Used as a hunting dog, it is easily recognizable by having a nose divided in two, making it a rare breed of dog. This may be due to the result of rigorous inbreeding. Hunters in the area appreciated the incredible hunting prowess of these dogs above normal nosed dogs. These dogs are almost unknown outside of Turkey. They are highly prized in their homeland for their extraordinary olfactory abilities. This breed of dog, also called the Turkish Pointer, has the peculiarity of a very characteristic nose that enjoys a reputation as a good breed of hunting dog.
#5. Swedish Vallhund
The Swedish Vallhund is an athletic dog, excelling in obedience, agility, and herding. It was traditionally a farm dog used for herding. This "mighty little brave" breed of dog comes in various colours and various tail lengths, from the one with a kind of balloon attached to the rear to a long curly tail.
#6. Azawakh
The Azawakh is a sighthound species from the African Sahara desert area and very difficult to find outside this area. Despite its appearance of a scrawny and weak dog, it is a very healthy breed of dog and recovers very quickly from any ailment or injury.
#7. Catahoula Leopard Dog

The Catahoula Leopard breed is not yet recognized by the American Kennel Club, making it one of the rarest dog breeds due to its small number of specimens and its peculiar spotted coat, which gives it part of its name. It comes from the USA, from the Catahoula area, in Louisiana; it was traditionally a farm dog of the first American settlers. The Catahoula Leopard owes its name to its spotted coat and its hometown. It is a breed of hunting dog, very affectionate with its owner.
#8. Stabyhoun or Friesian Retriever
The Stabyhoun comes from Friesland, a province of the Netherlands, and today there may be fewer than 4,000 specimens. Stabyhouns are excellent as hunting dogs and as guard dogs and enemies of moles and rats.
#9. Lagotto Romagnolo
Originating from Italy's Romagna sub-region, the Lagotto Romagnolo is a medium-sized water dog breed and traditionally used as a hunting dog (retriever). However, its most interesting occupation is truffle hunting, and it is considered a hypoallergenic breed of dog. 
#10. The Albino Doberman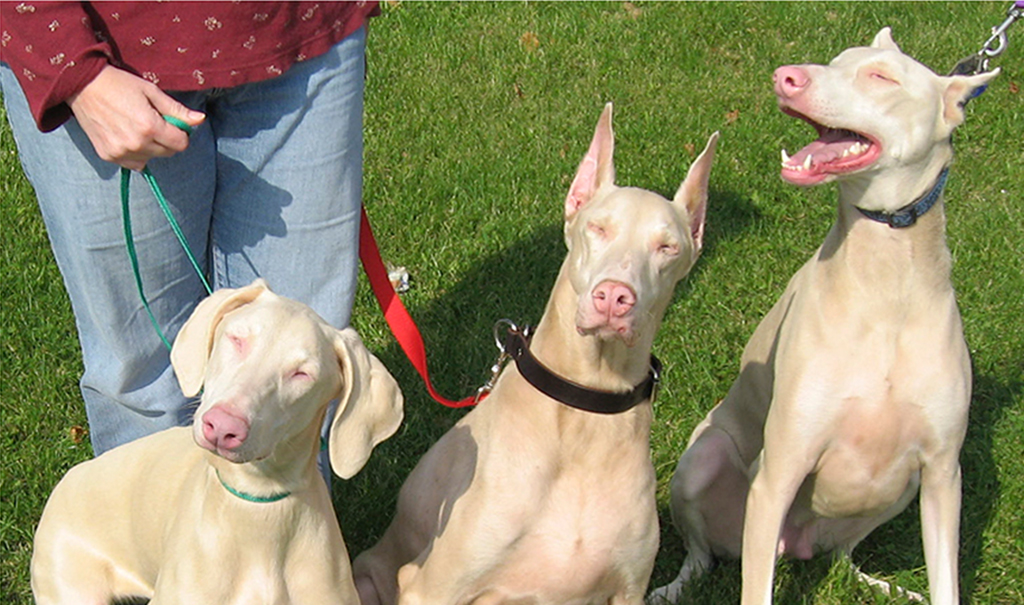 Have you ever seen an albino Doberman? They are beautiful specimens, but like all albino dogs, they require special care. A study was recently published explaining that the cause of albinism in Dobermans is a gene mutation. Discover the secrets of albinism in Dobermans in our article dedicated to albino Dobermans.
Do you own a dog of one of these considered rare dog breeds?