National parks are places where nature is protected. Every country has its nature reserves that deserve greater protection because wild animals live in them, for example, or because you will find special or unique pieces of nature there. There are hundreds of national parks all over the world. Here are some of the most beautiful ones!
1) Yellowstone National Park – USA
Yellowstone National Park is unique for several reasons. First of all because it is the oldest national park in the world. Yellowstone received this title in 1987, after which it was followed by many more in the United States. It is located on the border of three different states and a natural park where you can see wild bears, bison, and wolves. The park is so big that you need a car to drive through it, but of course, you have to get out often because if you want to have some nice hikes, it's the place to be. Yellowstone is also one of the few places in the world where you can see geysers since it is located on a volcanic hot spot.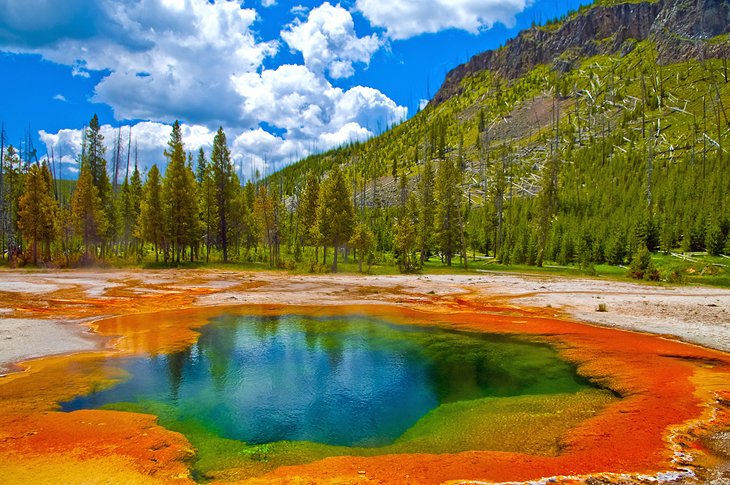 2)  Serengeti National Park – Tanzania
The Serengeti National Park has one of the largest and most diverse animal populations on the planet. It is a gigantic rolling plain that is divided between northern Tanzania and southern Kenya. It is the most magnificent national park in Africa, home to some three million wild animals. One of the most extraordinary things to see in the Serengeti is the annual migration of these animals, which cross the vast plains due to drought after the rainy season in search of nutritious pastures and water to survive. A fascinating spectacle.
3) Glacier National Park – Argentina
In Patagonia, South of the Andes, is Glacier National Park, the most captivating natural park in Argentina. The highlight of this park is the Perito Moreno Glacier, a gigantic mass of ice that, fortunately, has not yet been affected by global warming. With some irons under your shoes, you can step onto the ice of Los Glaciares to get an idea of this glacier size. Perito Moreno is the best known, but there are still dozens of glaciers in this national park.
4) Khao Sok National Park – Thailand
Khao Sok National Park is the most beautiful natural park in Thailand. Khao Sok is located in the south of Thailand. The special thing about this park is that the masses have not yet discovered it, which can be a relief during a trip to Thailand. The highlight of Khao Sok is the Cheow Lan Lake, surrounded by limestone rocks. You can spend the night in a floating tent on the lake and the water with a canoe. In the jungle, you can see all kinds of animals, monkeys, and insects.
5)  Banff National Park – Canada
Canada is a country with so much natural beauty that it is almost impossible to choose the most beautiful national park there. However, Banff National Park, Canada's first national park located in the Rocky Mountains, wins. It is a lovely nature reserve with glaciers, mountains, and rivers. The best way to discover this park is to drive along the Icefields Parkway and stop at dazzling places like Lake Louise and Lake Peyto. The most fascinating hikes and canoe excursions take place here.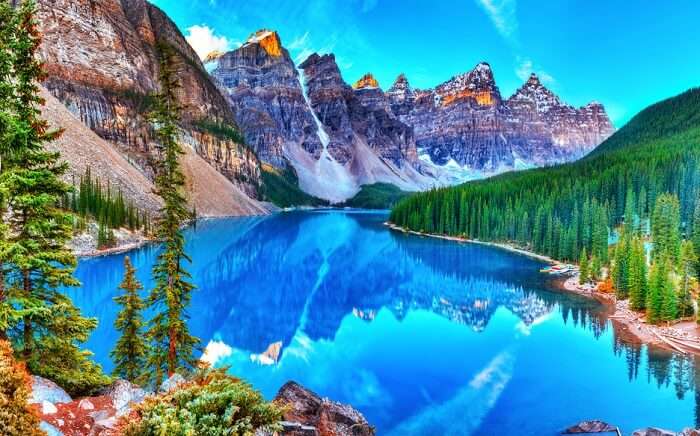 6)  Fiordland National Park – New Zealand
On the South Island of New Zealand in the Fiordland National Park, the two islands' largest natural park. It is one of the most beautiful natural areas in the world, with fourteen fjords. The most famous fjord of this national park is Milford Sound, also known as the world's eighth wonder. You can navigate here with a boat, but you can also get into a kayak and paddle on your own. You can also tour the fjords on foot: you will find forests and jungles where you can have nice strolls.
Have you ever been to any of these national parks? Share your experiences with us in the comments below!