There are not many places in the world that have beautiful and natural landscapes to offer. Rugged coasts, dreamy sandy beaches, spectacular flora and fauna, volcanoes, forests, or glaciers provide nature lovers sensational views and unforgettable moments. It is places with breathtaking sights and other attractions that always attract and fascinate nature lovers. Here are some places you can visit if you're looking for such elements!
1) Bryce Gorge, USA
Bryce Canyon is a group of stone amphitheaters that have created a unique geological phenomenon through centuries of erosion. Thanks to the low light pollution and mild temperatures, the park is also one of the best places in the United States to look at the stars. Hike up to Sunrise Point and experience an unforgettable sunrise.
2) New Zealand
One of the most fascinating destinations for nature lovers is New Zealand. A dreamlike landscape and a stunning animal world await visitors. Active geothermal glacial lakes, breathtaking rainforests, fantastic sandy beaches, volcanic mountains and deep fjords characterize this beautiful landscape.
Besides the beautiful nature, you can also learn a lot about the Maori culture. A visit to the Fiordland National Park, the Tongariro National Park, the Fox and Franz Josef Glaciers on the South Island and Queenstown should not be missed when visiting New Zealand. If you're in the North, the Te Papa Tongarewa National Museum is recommended. Mount Victoria in Wellington also offers fascinating views of Wellington and the surrounding mountains.
3) Hallstatt, Austria
On the western shore of Lake Hallstatt, this Austrian village awaits you. It combines ancient history with a view you will remember for life. Hallstatt already had an active settlement in 800 BC and the world heritage museum Hallstatt also offers a brief but fascinating insight into the 7000-year-old history of the city.
If your inner historian side is satisfied, outdoor activities await you as well! This includes the famous Hallstatt salt mine, hiking trails, rock climbing and – of course – lake sailing. And if you can't get enough of history, check-in at Seehotel Grüner Baum, which was founded at the end of the 18th century. This luxurious hotel offers panoramic views of the lake and has hosted historical personalities such as Empress Sissi and Agatha Christie.
4) Costa Rica
Known for its fantastic beaches, volcanoes and natural landscapes, Costa Rica is one of the top destinations for nature lovers. Costa Rica is a tiny country, home to about four percent of the world's species. Most of these species can only be found in this part of the world.
Costa Rica has two different coastlines, one on the Atlantic Ocean and one on the Pacific Ocean. Mangrove forests, tropical rainforests, and volcanoes will amaze nature lovers. Moreover, some of the volcanoes are active and provide a natural habitat for more than 800 species of birds. Besides, there are numerous national parks with mesmerizing fauna and flora to admire.
5) Nepal
Nepal is located in southern Asia, mainly in the Himalayas. Eight of the ten highest peaks on earth are in Nepal. The highest peak is Mount Everest, 8848 meters high. Its picturesque and natural landscapes attract mountaineers and tourists.
Chitwan National Park is located in the Nepalese lowlands and is worth a visit. Apart from the breathtaking nature, there is a wide variety of species and Indian rhinos that fascinate visitors. The bustling city of Kathmandu, with its magnificent temples, offers many beautiful views and insights into the Nepalese culture as well.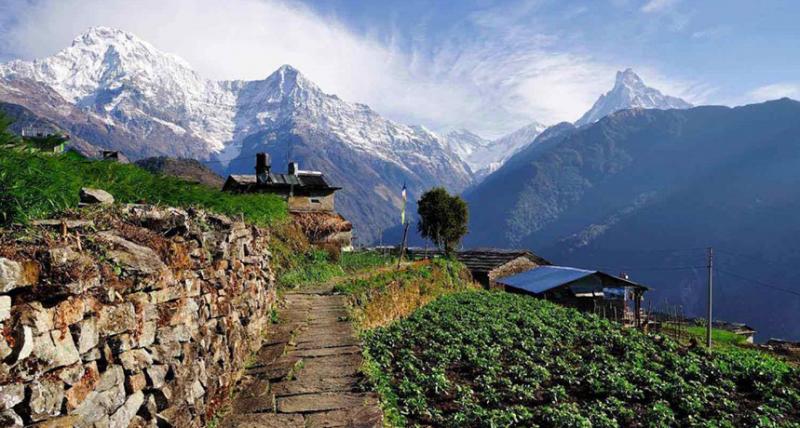 Which among these places are you considering for your next trip? Please share your thoughts with us in the comments below!